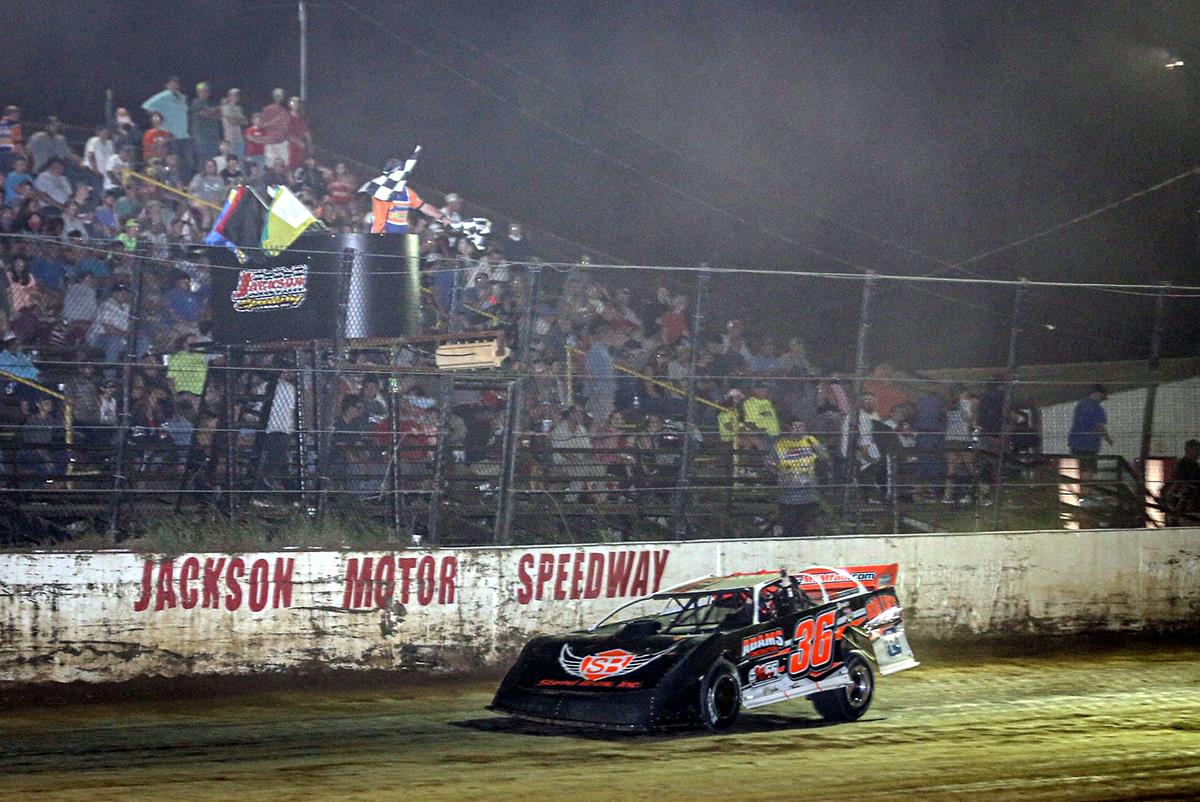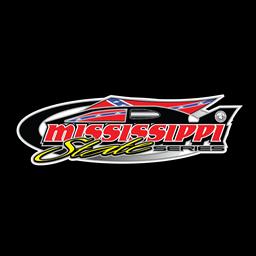 ---
MSCCS Ready for Jackson Motor Speedway Opener
The Mississippi State Championship Challenge Series will open its 2023 season this Saturday, March 25 at Jackson Motor Speedway for a 40-Lap, $3,000 to win $300 to start event with a $100 entry fee plus transponder fee. Drivers not transferring from the B-Mains will receive $50 for non-qualifiers pay. The format for the MSCCS Super Late Models will be Hoosier Tire South Pole qualifying to determine the top 8 starting positions for the O.H Hendricks Sheet Metal Dash event. How they finish the dash will be how they start the main event. Positions 9 thru 20 will be filled from Schoenfeld Headers B-Mains while positions 21 and 22 will be determined from the MSCCS top 15 in points from 2022.
Jackson Motor Speedway is located South of Jackson on I-55 to exit 85, then 0.7 mile east on Siwel Rd. to Old Byram Rd., then .4 miles north, then east (5448 Old Byram Road Byram, MS). Information may also be found by calling (601) 373-0076 (Track).
For more information about the Mississippi State Championship Challenge Series please visit the MSCCS website or call Charles Thrash at 601-917-2335 anytime.
2023 Upcoming MSCCS Events
March 25: Jackson Motor Speedway, Byram, MS
April 1st: Whynot Motorsports Park, Meridian, MS
May 12: Magnolia Motor Speedway, Columbus, MS
May 13: Magnolia Motor Speedway, Columbus, MS
June 24: Whynot Motor Sports Park, Meridian, MS
June 30: Hattiesburg Speedway, Hattiesburg, MS
July 1: Jackson Motor Speedway, Byram, MS
July 8: Greenville Speedway, Greenville, MS
July 15: Magnolia Motor Speedway, Columbus, MS
July 22: Whynot Motorsports Park: Meridian, MS
August 11: Hattiesburg Speedway, Hattiesburg, MS
August 12: Outlaw Speedway, Perkinston, MS
2022 Event Winners:
March 26: Magnolia Motor Speedway- Jeremy Shaw
April 9: Pike County Speedway – Bubba Mullins
April 30: Whynot Motorsports Park – Jeremy Shaw
June 4: Outlaw Speedway – Mike Palasini, Jr.
July 2: Jackson Motor Speedway – Brian Rickman
July 16: Pike County Speedway – Jamie Buford
July 23: Whynot Motorsports Park – Hunter Lewis
August 13: Greenville Speedway – Rick Rickman
2022 Top 15 in Points
Bubba Mullins - 930, 2) Chad Thrash - 855, 3) Doug Sanchagrin - 820, 4) Rick Rickman – 635,
Mike Palasini, Jr. – 560, 6) Hunter Lewis – 550, 7) Brian Rickman – 525, 8) Jeremy Shaw – 425,
Scott Abraham – 410, 10) Bo Slay – 405, 11) Jarret Stuckey – 390, 12) Neil Baggett – 365, 13) Jamie Buford – 355, 14) Jeremy Broadus – 345, 15) Michael F.M. Rodrigue – 310
2023 MSCCS Sponsors:
All Star Performance, ASI, Beyea Custom Headers, Braswell Carburetors, Dickens Racing Engines, Fast Shafts, Five Star Race Car Bodies, Hoosier Tire South, MSR Mafia, O. H. Hendricks, Schoenfeld Headers,
X-Treme Graphics by J-Rod
Back to News