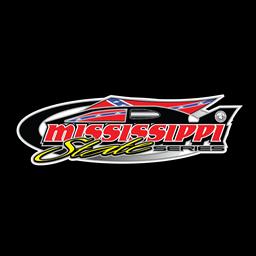 ---
MSCCS Opens 2023 Campaign at JMS
The Mississippi State Championship Challenge Series (MSCCS) Super Late Models open their 2023 season at Jackson Motor Speedway (Byram, Miss.) this Saturday, March 25.
The program is headlined by a 40-lap $3,000-to-win/$300-to-start feature.
The driver's meeting is at 6:15pm with hot laps to follow.
All 2022 season rules will be in effect with the exception of allowing the Hoosier LM2 with the option of a Hoosier LML3 for the right-rear only.
Any questions on the MSCCS portion of the program, please contact Chad Thrash at 601-917-2335.
For information on Jackson Motor Speedway, please visit www.JMSdirt.com.
Back to News